---
    private void msg_box(String title, String msg)    {
        AlertDialog.Builder alertDialog = new AlertDialog.Builder(this);
        alertDialog.setTitle(title);
        //alertDialog.setPositiveButton("OK", this);
        //alertDialog.setNegativeButton("Cancel", this);
        alertDialog.setMessage(msg);
        alertDialog.show();
    }
---
This entry was posted in Functions, Java By Weil Jimmer
.
Leave a Reply
Visitor Count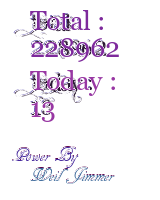 nonenonenone
Note
重啟核四,關閉維修火力發電廠,減少空氣汙染,以核能養綠能。
支持網路中立性.
Support Net Neutrality.
Celebration for General Data Protection Regulation.
隨時注意自己的CPU使用狀態,有不少網站會沒有徵求同意就用您的電腦挖礦。
不用 Line 改用 Telegram。跟上最新潮流。
支持臺灣實施無條件基本收入!
歡迎前來本站。
Words Quiz
---
Search
The strong do what they can and the weak suffer what they must.
Privacy is your right and ability to be yourself and express yourself without the fear that someone is looking over your shoulder and that you might be punished for being yourself, whatever that may be.
It is quality rather than quantity that matters.
I WANT Internet Freedom.
Reality made most of people lost their childishness.
Justice,Freedom,Knowledge.
Support/Donate
This site also need a little money to maintain operations, not entirely without any cost in the Internet. Your donations will be the best support and power of the site.
Method
Bitcoin Address
Linode
The Lie We Live
The Questions We Never Ask
Support The Zeitgeist Movement
Man
In The Fall
Facebook is EATING the Internet
Recent Comments
Archives
Categories
White Birch Forum © Copyright
©2010- W.B.F. All Rights Reserved.
Weil Jimmer Web PHP Script